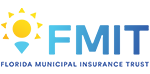 FMIT ALERT
Level 1: Low
(Panhandle Only)
Delta Intensifies Into a CAT 4 Major Hurricane Since NHC Morning Update. Expected to Make Landfall in Yucatan Peninsula Tomorrow Morning Before Entering The Gulf Tomorrow Afternoon.
Delta is Projected to Continue Its West-Northwestward Track Over The Next Several Days, Before Slowing Down & Making a Turn to The North Later This Week.
Where And When Delta Makes Its Northward Turn Will Determine What Areas Experience The Greatest Potential Impacts, Currently Ranging Anywhere From The Eastern Texas Coast to Louisiana Into The Florida Panhandle. At This Time, it is Too Early to Determine The Exact Path or Intensity of Hurricane Delta.