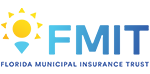 FMIT ALERT
LEVEL 2: Low-Moderate
Cristobal Continues Northern Track Into The Gulf at Increased Speed & Intensity. Tropical Storm Warnings Have Been Issued For Coastal Escambia, Santa Rosa & Okaloosa Counties. Based On This New Information, FMIT Personnel Have Been Deployed to The Potentially Impacted Areas.
This Morning's Storm Models Are Now All in Agreement With Cristobal Making Landfall in Louisiana on Monday, However, Because The Storm Remains Very East Loaded, Florida Gulf Coast and Portions of the Peninsula are Expected to Receive Large Amounts of Rain This Weekend.
Largest Threats At This Point in Time Include Tropical Storm Force Winds, Storm Surge & Flooding. FMIT Will Continue to Monitor And Send Out Alerts as Necessary Through The End of The Week.